Product information Request
TNE Distributing is committed to providing the highest level of customer service.
Whether you need information on a Cast Loader, Worky Quad, or TNAttachments our trained and experienced staff is ready to help.
Plus, our fully staffed service department can take care of whatever you need for your equipment.
Include a short message detailing your request for product information, where you are located, and preferred form of contact to be put in-touch with the closest dealer.
If you didn't find the information you were looking for please contact us. A Corporate Service Center team member will get back to you.
---
Find your Local Cast® Dealer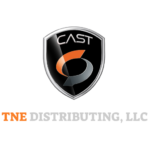 Click here to use our online dealer locator to find your nearest Cast dealer.
---
TNE DISTRIBUTING
14490 Northdale Blvd
Rogers MN 55374
Owner: Dustin Breiwick
Operations Manager: Harry Fleegel
---
TNE Warranty Registration – "The Protect My Iron" and "Claim Form"

LOCATION
14490 Northdale Blvd
Rogers, MN 55374
WORKING HOURS
M-F: 8:00 AM - 5:00 PM